Join us on Sunday 28th April for the Sanctuary Trust WALK INTO LIGHT
Starting at Corbiere the walk takes place along the five-mile Railway Walk route finishing at St Aubin Parish Hall. The walk starts at 4.30am in the dark and ends at St Aubins's Cafe where you can enjoy complimentary hot drink and bacon roll at the finish.
The aim of the walk is to raise awareness of the work of the Trust which provides support and accommodation for men who have hit a crisis and have few places to turn.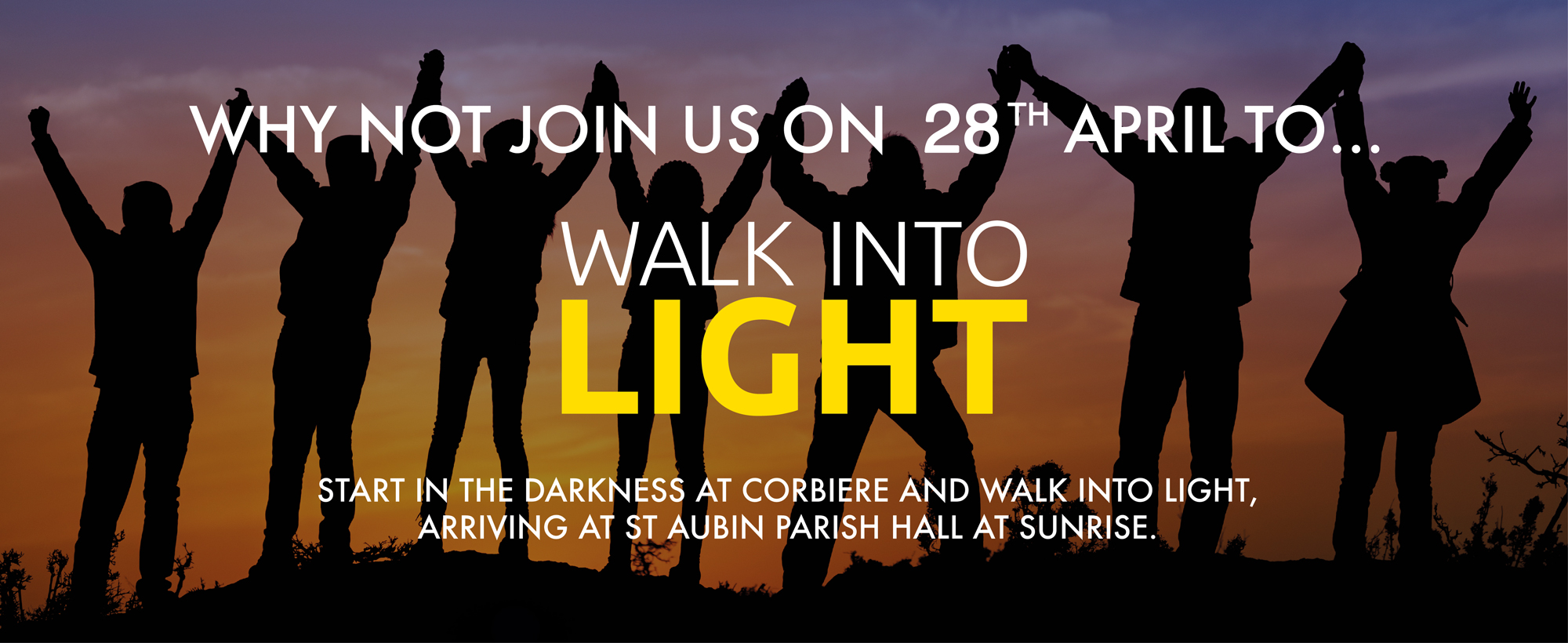 Sanctuary Trust Wall Mural and Garden Opening
In August 2016, the Lieutenant Governor, His Excellency General Sir John McColl, opened the Sanctuary Lodge Garden and unveiled the new wall mural.